---
Freight calculator
Rates are subject to change based on time of calculation and data entered.
©2011 Freightquote.com. All rights reserved.
Feed for wholesome, healthy and stress-free birds

Pen Pals poultry feed products are reliable choices for your backyard flock. The Pen Pals brand is supported by well over 100 years of feed formulation history. Pen Pals formulated feeds always covers the essential needs of nutrition for chicks, pullets, layers and broilers (plus turkeys, ducks and geese!) with wholesome, natural-sourced ingredients to promote healthy, productive birds.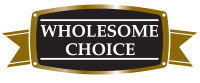 Pen Pals performance-focused poultry products:
Complement protein quality – Lysine and methionine amino acids
Accurate calorie content – For ideal bird growth
Wholesome Choice – Vegetable-sourced ingredients without added hormones, antibiotics+, animal products, animal by-products, artificial flavors or colors
Specialty ingredients in Pen Pals Backyard Poultry Products to benefit your backyard flock
†
:
Availa®* zinc – More readily available for absorption; important for immunity, reproduction, skin and claw integrity, muscles and eggshell quality (excludes Meat Maker and Egg Maker Concentrate)
CitriStim®

 

– An ADM proprietary feed ingredient that may favorably impact the gut microbial population
Natural-source vitamin E – For better bioavailability compared with synthetic vitamin E; also needed for protection against oxidative tissue damage and immune system function (excludes Egg Maker Concentrate)
Easyzyme®* – An NSP enzyme which allows more energy to become available for production purposes
Phytase – An enzyme shown to increase phosphorus availability from plants; favorable impact on environment due to less phosphorus excreted in manure; may facilitate release of additional feed nutrients
Feed Location Zip Code: 17001
---